Kid's Summer Camps
Click Here for 2023 Kid's Snorkel Camp Schedule and Pricing
Click Here for 2023 Kid's Scuba Camp Schedule and Pricing
Looking for an exciting summer camp program that your kids will love, plus provide them with swimming skills and basic water safety skills? Look no further!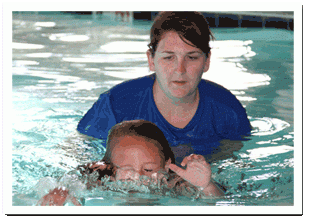 Seven Seas offers children ages 5-12 our Dolphin/Hammerhead Kids Summer Camp.
During these camps, children ages 5-12 will learn basic to advanced snorkeling techniques; skills which will include mask and snorkel clearing, proper fin kicks, surface dives, etc. We will also learn water safety tips, water rescue techniques and how to safely handle a water related emergency. The scuba portion of the camp will introduce basic scuba skills and allow the children an opportunity to experience the thrill of scuba diving.
NAUI's educational program allows children 10-15 years old the opportunity to obtain Jr. Diver Certification. Our summer program allows them the opportunity to try scuba first hand and will teach them fundamentals that will make certification later more easy and enjoyable.
Children desiring to take the next step towards scuba certification can take our Seven Seas Scuba Camp. This program is a wonderful opportunity for kids who love the water and want the opportunity to participate in the sport of scuba diving.
Seven Seas' Scuba Camp is a full certification program paced to meet the needs of younger divers. The typical ages are 10-16 years old. The completion of this program will allow these children to go on an openwater certification trip and complete the four dives necessary to finish certification. Both academic and pool skills are covered in this program. Students must be age 10 by the completion of their openwater portion of the class.